The final competition in the last door and it's almost traditionally a console. The question with this beautiful collector's item is whether it's already retro or not. After all, this PS4 Pro still runs God of War Ragnarok and it's one of the most beautiful games out there. Well, maybe the PS4 Pro doesn't fare quite as well as the PS5. But on the one hand this is hopefully still scarce for the last month – from the beginning of 2023 we shouldn't be able to save ourselves from all the PS5s in the shops – and on the other hand this rare piece here is actually nicer than a boring PS5. Because this is a PS4 Pro 500 million edition.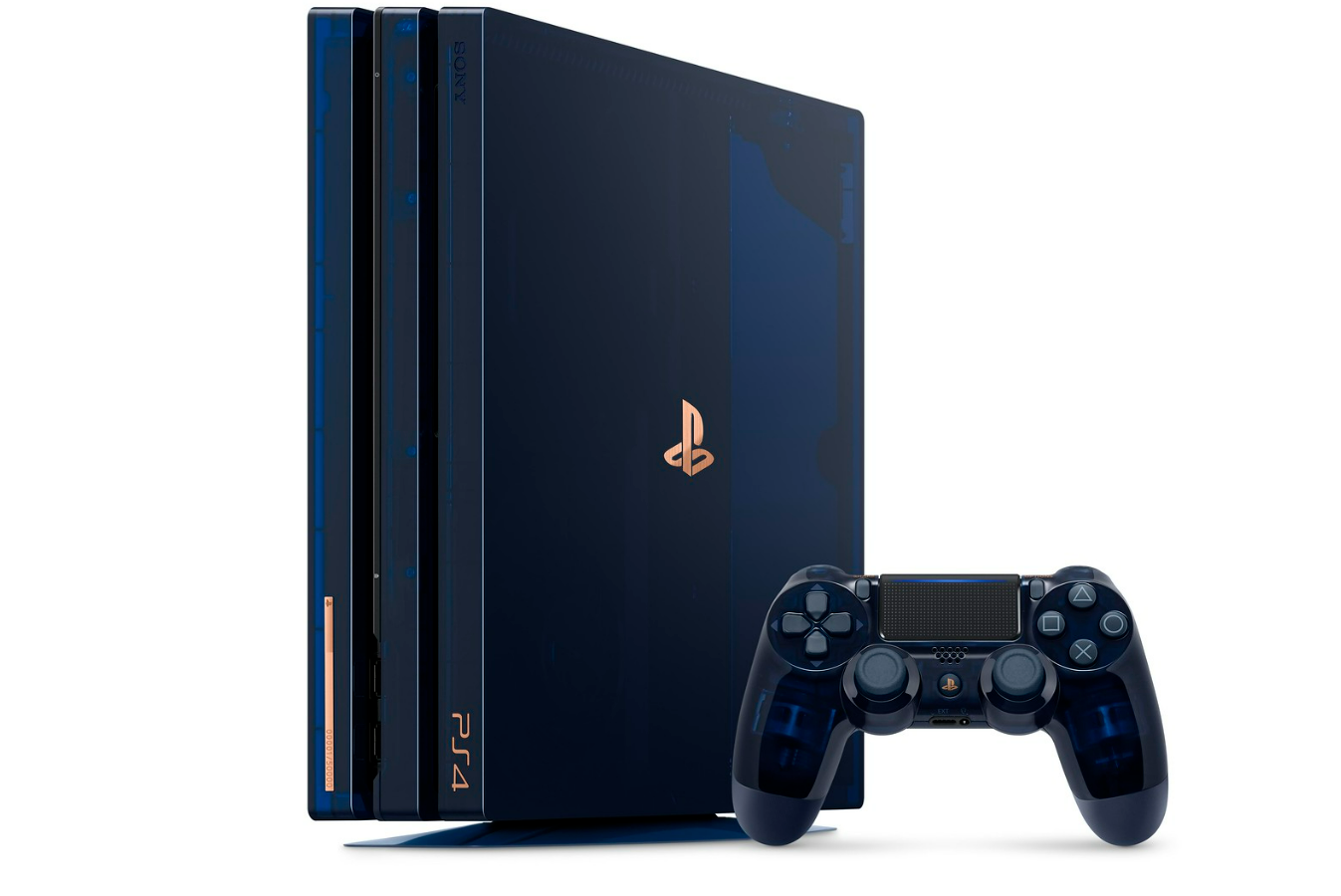 It was released four years ago, in 2018, and with it, as the name suggests, Sony celebrated 500 million PlayStation devices sold. From the first PlayStation through its successors to exotics like the PSP Go, which is surely only a small part of this huge number, the PlayStation is a success story. Sure, one that started out as a failure, but this particular PS4 Pro is arguably also a symbol that Sony shouldn't be so sad about the failure of negotiations with Nintendo in the early '90s. As is well known, Sony was supposed to build the CD technology for a new Nintendo platform, but the deal never materialized. Sony did it themselves, gave the pile of plastic a catchy name, great games and a hip marketing campaign – and the rest is history.
In terms of technology, the 500 Million Edition is a fully-fledged PS4 Pro, which means that almost everything currently runs on it that is not exclusively for PS5. So if you still want to catch up on Ghost of Tsushima, Horizon or God of War, you can do that on the 500 million. But then again, it's almost too bad. how said dr Jones does: it belongs in a museum. The semi-transparent, dark blue case is just as chic. A real eye-catcher. The 500 million is limited to 50,000 pieces, with the respective number embossed on the gold insert on the front.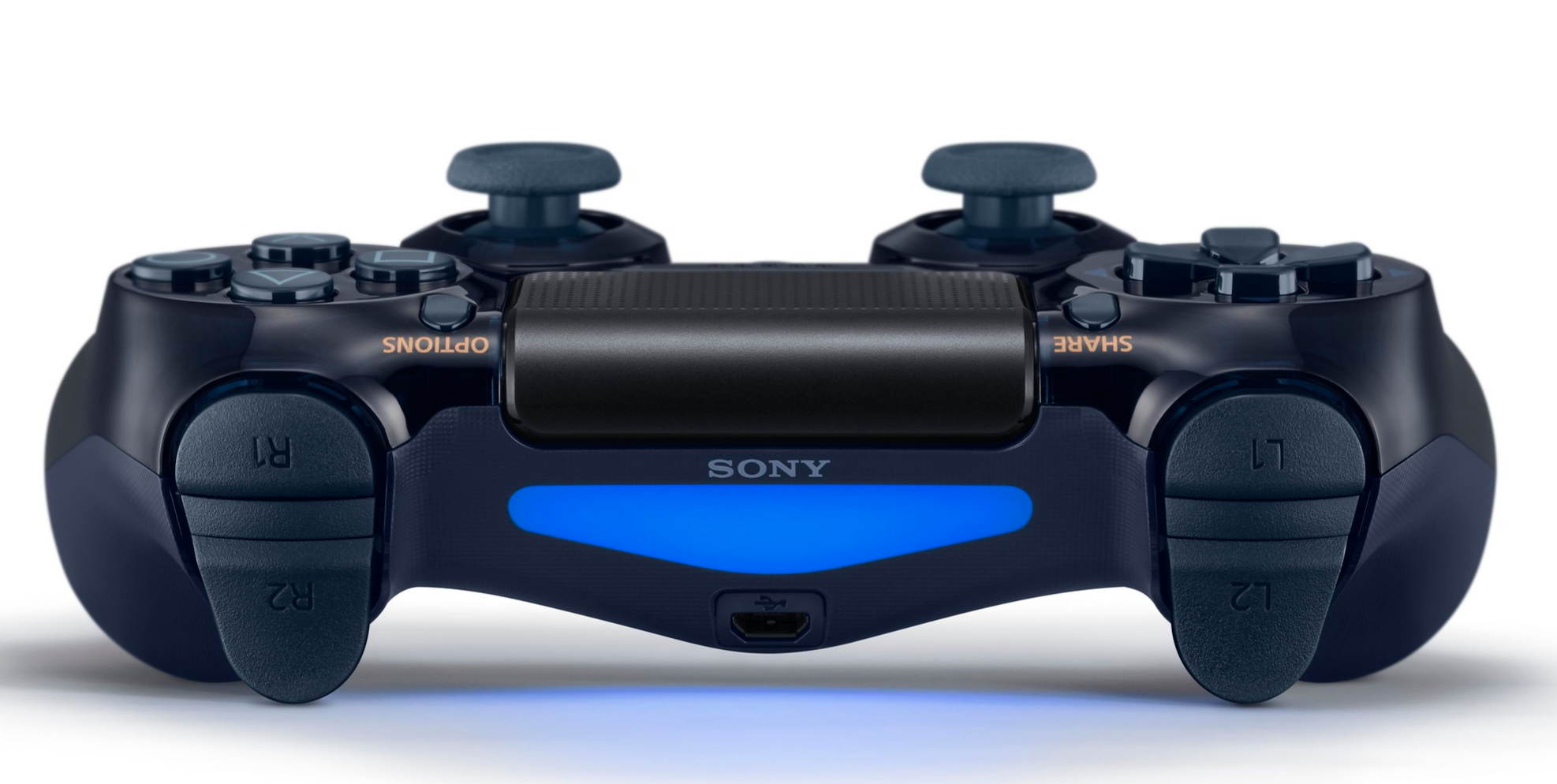 So that the rest of what is perhaps the fanciest version of the PS4 Pro doesn't look so out of place, this is a large overall package of everything you need: the camera is included in a matching blue, a simple in-ear headset and, above all, a suitable controller . This is also transparent dark blue and, like the console with its very subtle gold accent on the logo, the prettiest version of this input device that has shaped a generation. The only pity is that the set does not include the old wireless headset. This was sold separately in 2018, so good luck hunting if you want to complete the 500 million set. Anyway, this pack is a piece of PlayStation history and today (and for the next few days) you can win it here. Good luck with that and thanks to Sony for this nice prize!
The closing date for entries is December 26, 2022 at 11:59 p.m.
PS4 Pro 500M 12/24/22

To see this content, please allow targeting cookies.

Manage cookie settings

Entry must be from a Eurogamer user to be valid. Prizes will be drawn from all valid entries.
Eurogamer and Sony employees are not eligible to enter.
If you do not provide a valid e-mail address, you cannot be notified.
Multiple submissions from the same email address or Eurogamer user will be ignored.
If the winner does not respond within four weeks of receiving the winning message, the prize will go to another participant.
Only readers from countries where there is a Eurogamer site may enter.
The legal process is excluded.